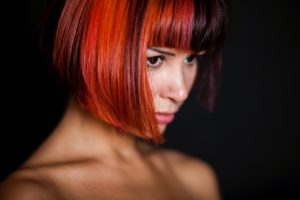 Availability: Booking your hair appointment in advance ensures that you get the time slot that is most convenient for you. If you wait until the last minute or try to walk-in, you may find that your preferred stylist is fully booked or unavailable. Pre-booking your next appointment also guarantees that you can continue to schedule with the same stylist at a time that works for both of you.
Planning: Pre-booking your hair appointments helps you plan ahead. If you have a busy schedule, making appointments in advance allows you to create a schedule that works for you. You can plan other events or appointments around your hair appointment, rather than the other way around. Pre-booking your next appointment also helps you stay on track with your hair care routine, ensuring that you don't miss a beat.
Consistency: Regular hair appointments are important for maintaining the health and appearance of your hair. By pre-booking your hair appointments, you can commit to regular appointments with your stylist, helping you maintain a consistent hair care routine. Regular appointments can help prevent split ends, maintain hair color, and keep your hair healthy and strong.