---
WE'RE A WELL ESTABLISHED EDMONTON HAIR SALON & STUDIO. FOUNDED BY CLAUDIO MARTINO AND FRANCO MARTINO.
WE ARE LOCATED IN THE BREWERY DISTRICT, IN CITIZEN SALON STUDIOS, ON THE SECOND FLOOR, 201 – 12068 – 104 AVE NW, STUDIO 33. EDMONTON, AB. T5K 0T2.
---
OUR PRIVATE STUDIO IS SPECIALLY DESIGNED TO ACCOMMODATE ONE STYLIST AND ONE CLIENT IN A PRIVATE SETTING. THE CLIENT NEVER COMES IN CONTACT WITH ANY OTHER STYLIST OR STAFF MEMBER. THE BOOKINGS PROVIDE AMPLE TIME FOR THE STYLIST TO SANITIZE THE STUDIO IN BETWEEN SERVICES. THIS NEW APPROACH IN AMBIANCE AND PRIVACY IN OUR STUDIO HAS GIVEN OUR CLIENTS PEACE OF MIND IN THESE UNCERTAIN TIMES.
---
WE STRIVE TO CULTIVATE STRONG RELATIONSHIPS WITH OUR CLIENTS IN A DISTINCTIVE SALON ATMOSPHERE. WE INVITE YOU TO VISIT OUR SALON FOR A COMPLEMENTARY CONSULTATION.
---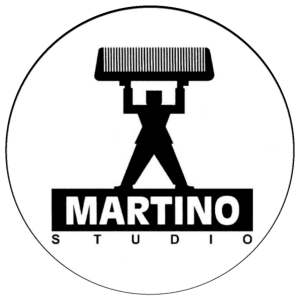 ---