---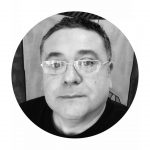 A PROFESSIONAL HAIR STYLIST TRAINED IN CANADA AND USA. CO-FOUNDER OF MARTINO.CA. A BOUTIQUE HAIR STUDIO.
WE OFFER A WIDE SELECTION OF HAIR CUTTING-STYLING SERVICES AND HAIR COLORS, HIGHLIGHTS, BALAYAGE AND CORRECTIVE COLOR SERVICES. WHEN IT COMES TO FOILS AND HIGHLIGHTS WE EMPLOY MANY TECHNIQUES FOR HIGHLIGHTING HAIR, FROM FOILING/WEAVING HIGHLIGHTS, LOWLIGHTS, FULL OR PARTIAL FOILS TO FULL BALAYAGE APPLICATIONS. WE CAN CUSTOMIZE A COLOR PACKAGE THAT SUITS YOUR NEEDS AND BUDGET. CALL OR EMAIL US TO SCHEDULE A FREE CONSULTATION.
WE ARE LOCATED IN THE BREWERY DISTRICT IN CITIZEN SALON STUDIOS, ON THE SECOND FLOOR, 201 – 12068 – 104 AVE NW, STUDIO 33. EDMONTON, AB. T5K 0T2.
CLAUDIO MARTINO
FOR APPOINTMENTS PLEASE SELECT:
TEL: 1.780.905.3653
---
GIFT CARDS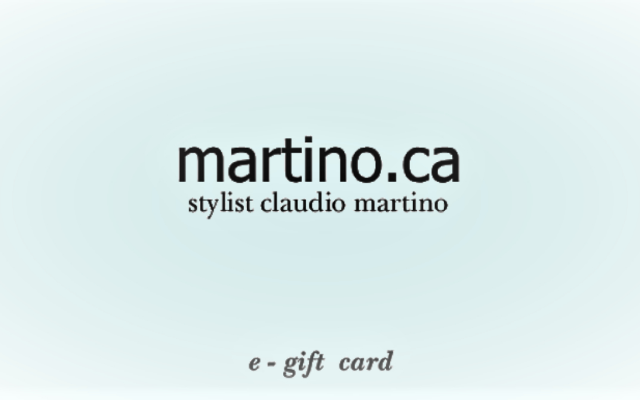 ---
PRICE LIST
HAIRCUTS
$79—LADIES CUT
$15—BANGS TRIM
$48—MEN'S CUT
$95—HAIRCUT

(If you need to book extra time for thicker or longer hair. let me know so I can book the extra time)

CONSULTATIONS ARE FREE
---
HIGHLIGHTS & LOWLIGHTS

Price varies on
$195 — $350
Consultation required

$$$—PARTIAL HIGHLIGHTS

Partial highlights are usually applied to the top and side sections.

$$$—HALF HIGHLIGHTS

Half head highlights are usually only applied to the top, side and crown sections.
(25 to 45 foils)

$$$—FULL HIGHLIGHTS

A full highlights means to add foils to the entire head, including the underneath sections.

$$$—FULL BALAYAGE

Balayage is a highlighting technique that doesn't use foils. Instead, your hair colorist will hand-paint color directly onto your hair, creating more natural, blended, sun-kissed color.

$$—OLAPLEX TREATMENTS

OLAPLEX is a multi-step hair treatment system that can help repair and protect damaged hair during chemical applications.
(Price varies)
---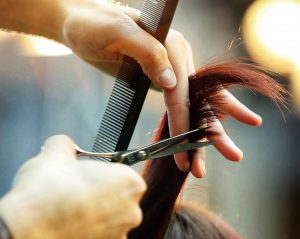 ---
COLORS

(Haircut & blow-dry included)

STAND ALONE TONER, GLOSS

(Change the tone of previously lightened or highlighted hair. Enhance or refresh your color, also great for faded and brassy highlights)(Toners are not recommended for gray coverage)
short $145
medium $155
long $165

SOLID COLORS OR ROOT TOUCH UP

(Cover your roots and refresh your ends with a toner or gloss)
sort $175
medium $185
long $195

$265—COLOR + PARTIAL FOILS + HAIRCUT

20 foils applied to the top/side and crown sections of the head with a base color applied in between the foils.
---
ADDITIONAL FEES
PRICES SHOWN ON OUR WEBSITE ARE ESTIMATES ONLY. FOR NEW CLIENTS WE ENCOURAGE YOU TO SCHEDULE A CONSULTATION. PRICES FOR COLOR SERVICES VARY DEPENDING ON DIFFERENT FACTORS, SUCH AS HAIR LENGTH, TEXTURE, PRODUCT USED AND TIME REQUIRED. PRICES ARE BASED ON MEDIUM SHOULDER LENGTH HAIR, FOR THICKER OR LONGER HAIR ADDITIONAL FEES MAY APPLY.
---
CANCELLATION POLICY
APPOINTMENTS MAY BE CANCELED OR RESCHEDULED 24HRS IN ADVANCE. NO-SHOWS OR CANCELLATIONS LESS THAT 24HRS MAY RESULT IN A FULL APPOINTMENT CHARGE.